Climbing Kilimanjaro was once a trip reserved for the wealthy, but due to an endless supply of Tanzanian and foreign tour operators offering Kilimanjaro Expeditions, anyone can afford to climb this member of the Seven Summits.
It's a Bucket List dream for many, and rightly so. Climbing Africa's highest mountain is a life changing experience and something you are never likely to forget, but if you don't choose your tour operator wisely, your holiday of a lifetime could lead to the poor treatment of the local porters, the real heroes of the mountain, who are often under paid, under fed, and un-sufficiently clothed by ruthless operators who will do anything to offer cheap expeditions. This is why it is essential that you book your trip to the Roof of Africa with a KPAP registered company.
KPAP stands for the Kilimanjaro Porters Assistance Project, which is a non-profit organisation that strives to improve the working conditions of porters on Mount Kilimanjaro. The aim of the organisation is to stamp out the exploitation and mistreatment of porters, which is sadly rife in Tanzania, and encourage all those travelling to the country to book their climb responsibly with a KPAP registered company.
All companies are invited to participate in the KPAP Partner for Responsible Travel Program, but unsurprisingly, many of them choose not to. KPAP monitors those companies registered and evaluates the way they treat their porters, and so obviously only those who are doing it right sign up to the program.
If you want to climb Kilimanjaro responsibly, look out for tour operators displaying the KPAP logo below or listed on the KPAP website: https://mountainexplorers.org/climb-with-a-partner-for-responsible-travel-company/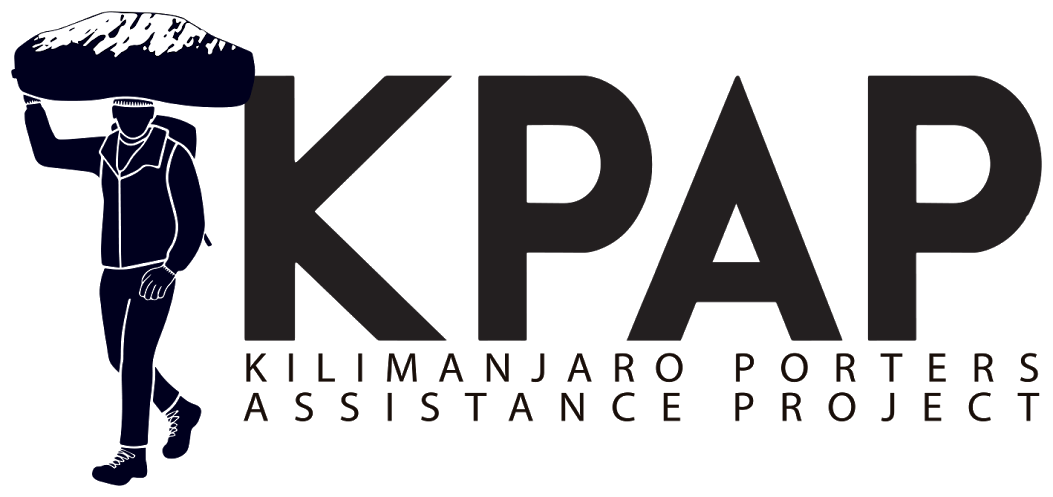 It may not seem important now, but you'll be so happy you did at the end of your expedition – believe me! Without these hardworking men and women, most of us simply wouldn't make it to Uhuru Peak, and so let us all give them the respect they deserve.